Rebecca's research aims to identify genes used in wound healing, and those used solely in regeneration, to help us understand the mechanisms that control successful regeneration responses. This will be done using RNA-sequencing (RNA-seq), differential gene expression analysis and gene knockdown experiments.
Rebecca completed her BSc(Hons) degree in Genetics in 2017. Her PhD scholarship is funded through a Marsden Fund Grant.
Contact:clare912@student.otago.ac.nz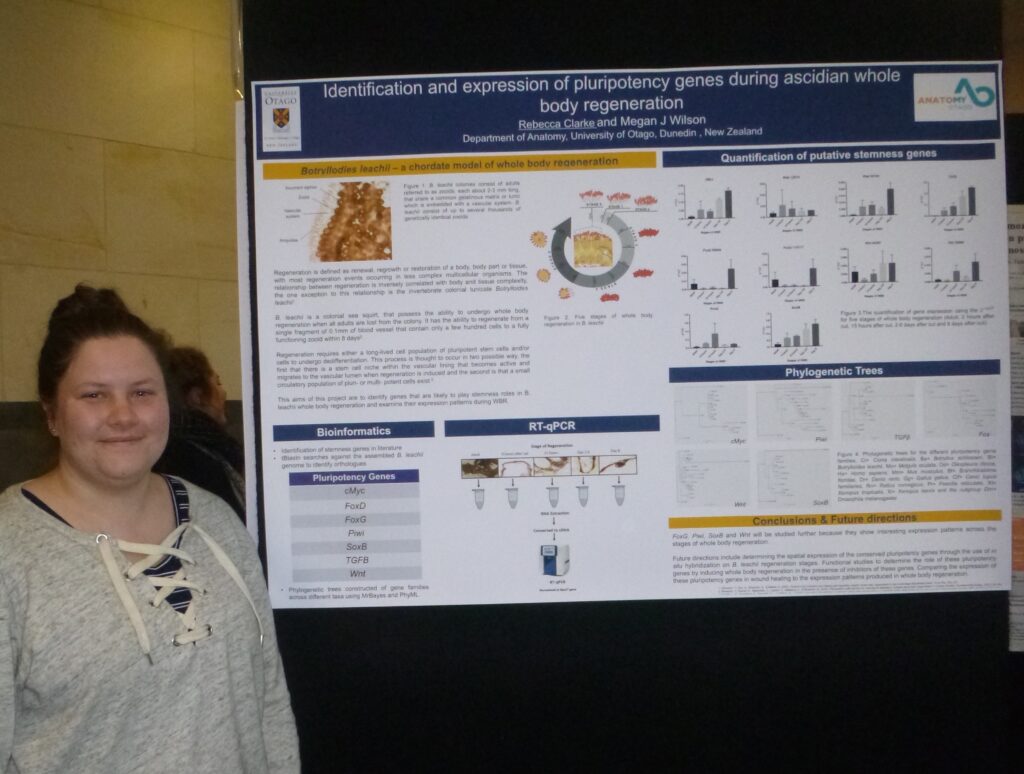 Publications:
Zondag, L., Clarke, R. and Wilson M.J. 2019. Histone deacetylase activity is required for Botrylloides leachii whole body regeneration, Journal of Experimental Biology, in press.